[Featured Article] Determinants of gait independence after mechanical ventilation in the intensive care unit: a Japanese multicenter retrospective exploratory cohort study
Vol. 7, Article number: 53 (2019)
This study aimed to determine the factors affecting gait independence at hospital discharge using a standardized early mobilization protocol that was shared by participating hospitals.
[Featured Article] Association between dexmedetomidine use for the treatment of alcohol withdrawal syndrome and intensive care unit length of stay
Vol. 7, Article number: 49 (2019)
Alcohol withdrawal syndrome (AWS) is commonly treated in medical ICUs and typically requires high resource utilization. In this study, authors evaluated the association between dexmedetomidine use in AWS and ICU length of stay (LOS).
JSICM official guidelines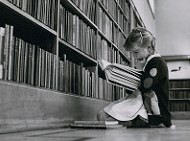 Japanese Society of Intensive Care Medicine offers collections of guidelines on the diagnosis and management of a range of conditions that are related to intensive care medicine.
The clinical practice guideline for the management of ARDS in Japan (2017)
The Japanese Clinical Practice Guidelines for Management of Sepsis and Septic Shock 2016 (J-SSCG 2016) (2018)

The Japanese Clinical Practice Guideline for acute kidney injury 2016 (2018)
Society affiliation
Journal of Intensive Care is the official journal of the Japanese Society of Intensive Care Medicine (JSICM).
The publication costs for Journal of Intensive Care are currently covered by JSICM, therefore no fees will be charged to authors whose articles are accepted for publication in the journal.
Thematic Series Collections
Neurocritical Care revisited
The second Thematic Series on Neurocritical Care puts together selection of reviews providing different aspects and latest insight into Neurocritical Care.
Cardiovascular intensive care
This thematic series presents 5 review articles providing latest understandings on the management of patients with severe CVD.
Current overview in pediatric critical care
In this thematic series, the authors review the current management of pediatric sepsis, pediatric organ transplantation, pediatric cardiac surgery and more.
Trauma-induced coagulopathy and critical bleeding
In this thematic series, the authors examine the pathophysiology of trauma-induced coagulopathy and discuss the novel therapeutic strategies for the management of patients with severe trauma.
Point-of-care ultrasound
In this thematic series, the authors review various clinical studies on point-of-care ultrasound, which were carried out based on the ideas of "extraction", "creation" and "integration".
Organ dysfunction in sepsis
In this thematic series, the authors review the pathophysiology of organ dysfunction in sepsis. The role of two main pathomechanisms of organ dysfunction, DIC and endothelial cell dysfunction, are also discussed.
Neurocritical care
In this thematic series, the role of monitoring is highlighted to guide the treatment and therapeutic intervention tailored for the pathophysiologic degree of brain injury.
Fluid management
In this thematic series, the principal and practical matters underlying fluid therapy are highlighted to allow intensivists around the world to better understand and manage such primary and consistent intervention as fluid therapy in critically ill patients.
Editors' profiles
Hiroshi Morisaki, Editor-in-Chief
Professor and Chair of the Department of Anesthesiology at Keio University School of Medicine, Tokyo, Japan.
Dr. Morisaki also serves as the Director of the General Intensive Care Unit, Keio University Hospital. His professional interests include intensive care and perioperative medicine.

Nobuaki Shime, Deputy Editor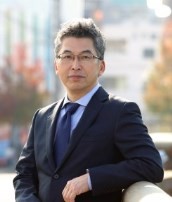 Professor and Chair of the Emergency and Critical Care Medicine, Medical School, Institute of Biomedical and Health Sciences, Hiroshima University, Japan.
Dr. Shime also serves as a Director of the Advanced Emergency and Critical Care Center and Intensive Care Unit and Assistant Head, Hiroshima University Hospital.

Aims and scope
Journal of Intensive Care is an open access journal encompassing all aspects of intensive care medicine, such as intensive and critical care, trauma and surgical intensive care, pediatric intensive care, acute and emergency medicine, perioperative medicine, resuscitation, infection control and organ dysfunction. In addition, the journal encourages submissions considering the different cultural aspects of intensive care practice.
Follow